Opening of the Urban Life Exhibition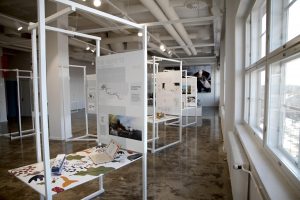 The works from the innovation project course of Metropolia's third-year industrial design and interior architecture students are presented at the Urban Life exhibition at Iittala & Arabia Design centre. The exhibition shows eight groups' projects, where students discuss urban life and environment from different points of views through service design.
The innovation project course took place in Autumn 2018, and now these multidisciplinary works show possible solutions to challenges concerning for example the divided information of urban planning. There can also be seen a re-branding of Espoo's Waterfront Walkway, as well as a new way to personalize recycled design furniture, and much more. Behind all these projects there are partners from companies and public sector. In addition to the stands there is a video presenting a bit more about all these projects.
The opening evening of the exhibition on Wednesday March 20th gathered a big crowd of students and professionals to enjoy the vernissage together. 
The exhibition is free of charge and is located at Iittala Arabia Design centre (9th floor, Hämeentie 135 A, Helsinki).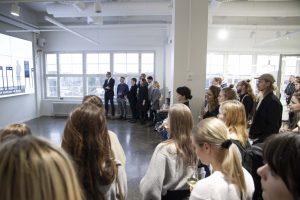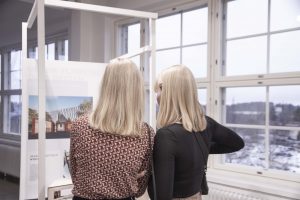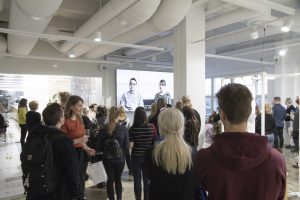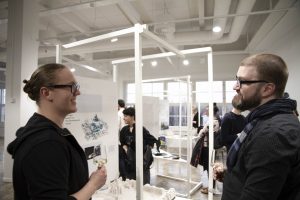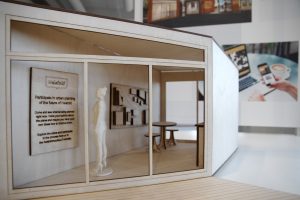 Project advisors: lectors Juha Ainoa and Pasi Pänkäläinen.
Students behind the projects:
Morgan Ard – Inga Autio – Anna Bajnai – Tommi Chan – Mar Gene Cuairan – Jessica Falck – Esko-Matti Helin – Maria Holthoer – Chris Hämäläinen – Matevž Komočar – Atte Linna – Jutta Malinen – Henna-Mari Missonen – Pinja Nousiainen – Sanna Oksanen – Onni-Vilhelm Ojanen – Laura Paaso-Rantala – Charles Répic – Pauliina Riihelä – Tiina Seppälä – Maiju Tuovila – Hanna Väinölä    
The Projects and groups:  
Guiding and branding of Espoo's Waterfront Walkway: Rantaraitti 2.0
Inga Autio, Jessica Falck, Charles Répic
"Nature" line to Nuuksio – branded HSL.operated connection from the Helsinki city centre to Nuuksio national park
Maria Holthoer, Pauliina Riihelä
Urban Planning Info system + promoting campaign for the City of Helsinki
Chris Hämäläinen, Pinja Nousiainen, Maiju Tuovila
Service Guide for Stopover passengers in Vantaa
Morgan Ard, Anna Bajnai, Onni-Vilhelm Ojanen
Vepsäläinen in progress – Business model focus
Mar Gene Cuairan, Esko-Matti Helin, Hanna Väinölä
"Connecting the Rock & Hill park to Arabia 135"
Tommi Chan, Henna-Mari Missonen, Tiina Seppälä  
More Helsinki to Helsinki
Matevž Komočar, Atte Linna, Sanna Oksanen
Senior citizens and schoolchildren's activities and companionship
Jutta Malinen, Laura Paaso-Rantala  
(Photos: Eerika Minkkinen & Nora Anttonen)