Metropolia design in Match Up -The XR Event
On 21th of November 2019 Match Up -The XR Event was held second time in Campus Arabia in Helsinki. The event focuses on virtual and augmented realities. Along with over thirty other exhibitors, our design students were on-site to showcase their expertise at Metropolia's stand.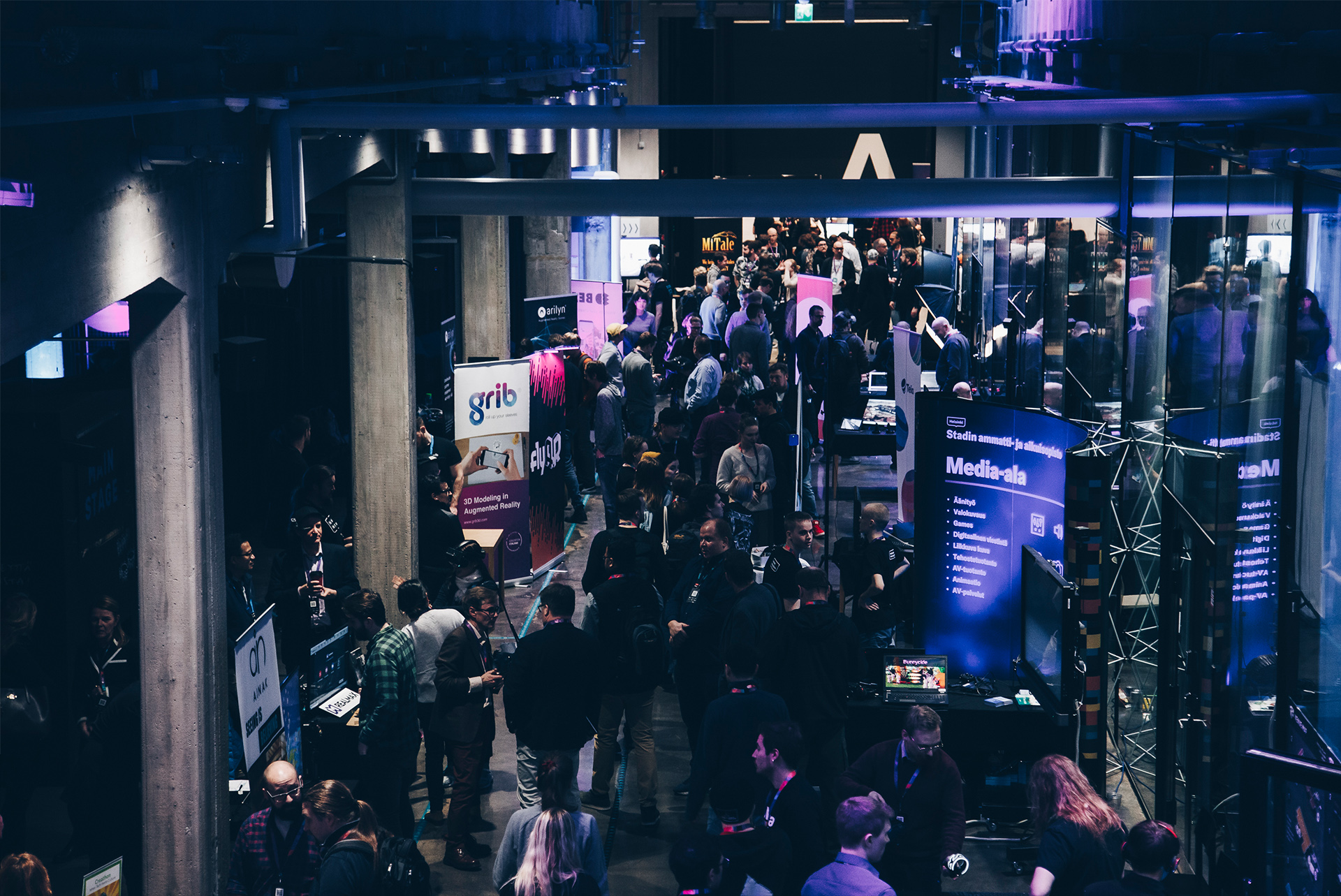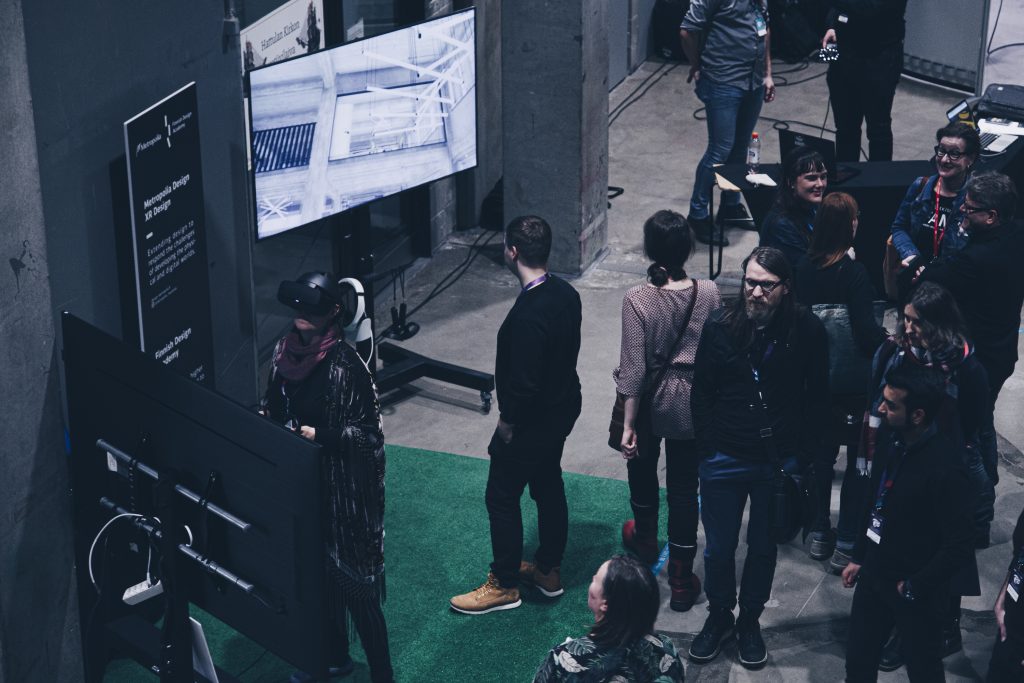 What's MatchUp?
The MatchUp – The XR Event is one of the pre-events of the Slush, Technology and Growth Enterprise Event, and was organized by Helsinki XR Center with Metropolia and FIVR as their main partners. The core of the event is AR & VR technologies and companies combined with the creative industry. The event had over 500 guests: from students to professionals and from startups to leading companies from around the world. In addition to exhibitors, the event featured keynote speeches on two stages and networking organized by the Enterprise Europe Network.
Metropolia & Finnish Design Academy presenting
At the event Metropolia had  two virtual student work and one onsite modeling demonstrations to show. See the video, presented in the event, and read more about each production below.
Metropolia's Upcoming XR Spaces: is a realistic virtual model from the new study area and classroom spaces on Campus Arabia. This virtual space enables early access and pre-conceptualization of the spaces. The model is developed under the Finnish Design Academy project, which aims to discover varying digital solutions for learning environments, studying remotely and around the year. Execution of the space model was done by Eetu-Kasper Heikkinen, Roope Larmila, Miia Seppälä, Elina Juurinen, Veli-Matti Järvelä, and Venla Tiainen.
From the Deep: is an interactive underwater world. It is produced by student Eliel Martti and executed together with first-year XR design students. In the virtual world, the viewer is able to observe the depths of the sea inside the shark cage. The viewer's movements also influences the experience, for example, moving the shark cage on the seabed.
Automotive Design in Gravity Sketch: In a modeling demonstration, third-year industrial design student Tero Ohranen modeled automotive parts in Gravity Sketch. Demonstrations illustrated how a virtual modeling tool suits for the design process.
Next MatchUp will be on the 18th of November 2020.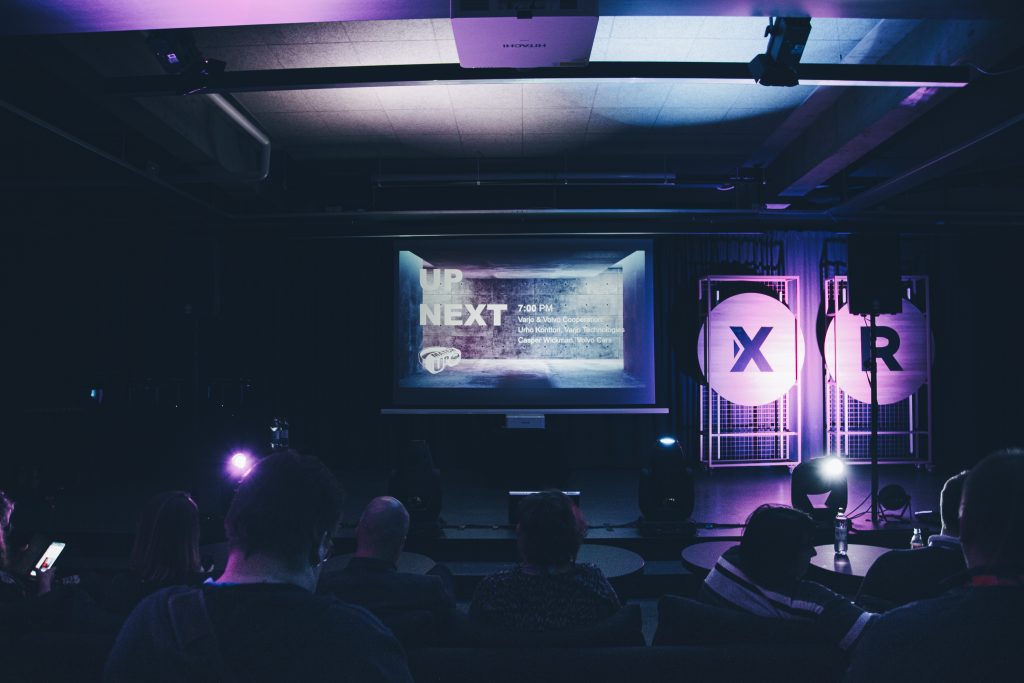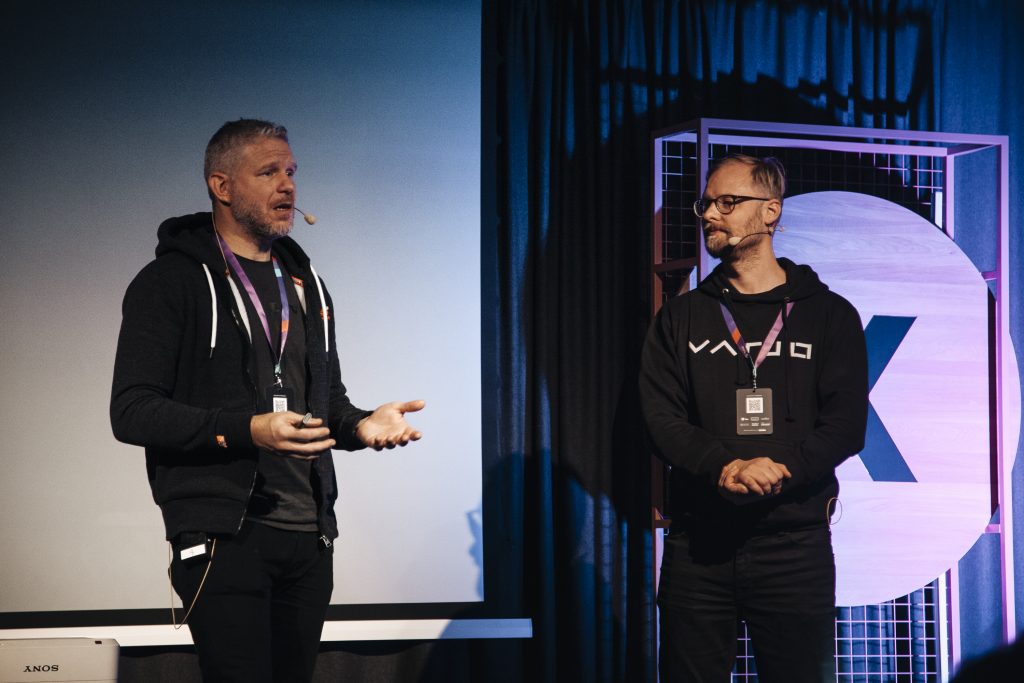 Photos by Tero Ohranen